Why You Need Our Change Management Program for Your Business
Is your business facing big changes? Are you worried it might cause more chaos than calm? We can help with that! We know change is a necessary part of every organization, but it doesn't need to be seen as a necessary evil. Change is exciting! It is a sign of new and better things coming. It can bring your entire organization into alignment and strength. Your business is a team of people. Unfortunately, most people react to change with trepidation or even straight up fear. Let us show you it doesn't need to be that way. We have a better approach and we can teach it to your team.
I will highly recommend Lisa Ferrell as a professional trainer and life coach if you are looking for a dynamic, energetic, ethical, devoted person to influence your life for the better. She is no-nonsense, direct and to the point, with a unique ability to understand and relate to your situation, ultimately providing you the best professional advice you can get. Julie Neil
Effective Change Management
Effective change management is one of the most important strategies for your growing business. Our change management training will:
Build people up, not tear them down
Keep the excellent components of your business leading the way
Restructure the ineffective pieces into positive assets
You want your employees to perceive this transition as a positive experience. We will bring you a people-focused change management strategy, not a systems-focused plan. We teach you how to show your team that your new mission has a "top-down" flow. You end up with a team of people who know you support them and will outfit them with the tools, information and resources they need to flourish. We can show you how to develop layers of leaders in every level of your company. This keeps your people involved with the process and personally connected to the changes. Your end result is accountability and reward every step of the way. Are you ready to achieve your changes in a fast, accepted and positive manner? Is it time to make sure your business responds to change with ease? Call us to set up your training today!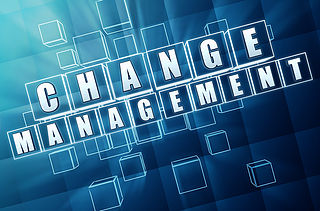 Contact Us
If you are interested in hiring The Firm to deliver a powerful keynote, workshop or training program for your next event please complete form on this page. Include sense of urgency and who's the targeted audience.
Call
855-JESS-TLK
855-537-7855