"Global clients declare that our speaking style moves you in more ways than one"
The success of your team is dependent on how well they work together. Each team member must know their role and capabilities, and rely on the expertise of other team members. Poor communication results in total chaos within the company and negatively impacts your brand. However, a dysfunctional team can be turned around into a high-performing one. All you need is an inspirational speaker for business. JessTalk provides more than just a "pep talk" for your team. Discover key relationship principles through keynote and workshop sessions. Your team members will learn how to truly know themselves first. Once they "get" themselves they will ultimately "get" others! Know the best tools, systems and processes to increase their bandwidth. Build high-quality, sustainable personal and professional relationships. All of our speaking programs are designed to be fully customized to fit you and your company. The length of each program fits your needs, whether it's 30 minutes, one–four hours, full day programs or multiple-day retreat style offerings
Why JessTalk Speaking Executive Testimonial
Bill Wright Senior Vice President Boyd Gaming

I have had the pleasure of having Jesse work with three of my teams through the years and he has over delivered for each and every one.  He facilitated an executive committee retreat, on another he delievered a fantastic presentation to improve our VIP execution and lastly he was the Keynote Speaker for a Leadership Summit that became a Corporate Best Practice.
Our Speaking Style & Programs
Our speaking style focuses on the highest wants and needs of the clients who hire us as featured speakers for their workshops, keynotes and training programs.
We like to meet clients where they are at while creating and collaborating a custom message that helps leaders and their teams learn the tools to help them make the necessary changes and growth options to live their personal and professional vision. Please see this video as a brief account of our speaking style and the programs we offer.
If you are struggling with asking for what you want or need in your life this program is a magical key to turning it all around. Many of us were shut down from asking during our early years of life and never regained the courage and motivation to ask for the services, care or other matters to help us live a high quality lifestyle.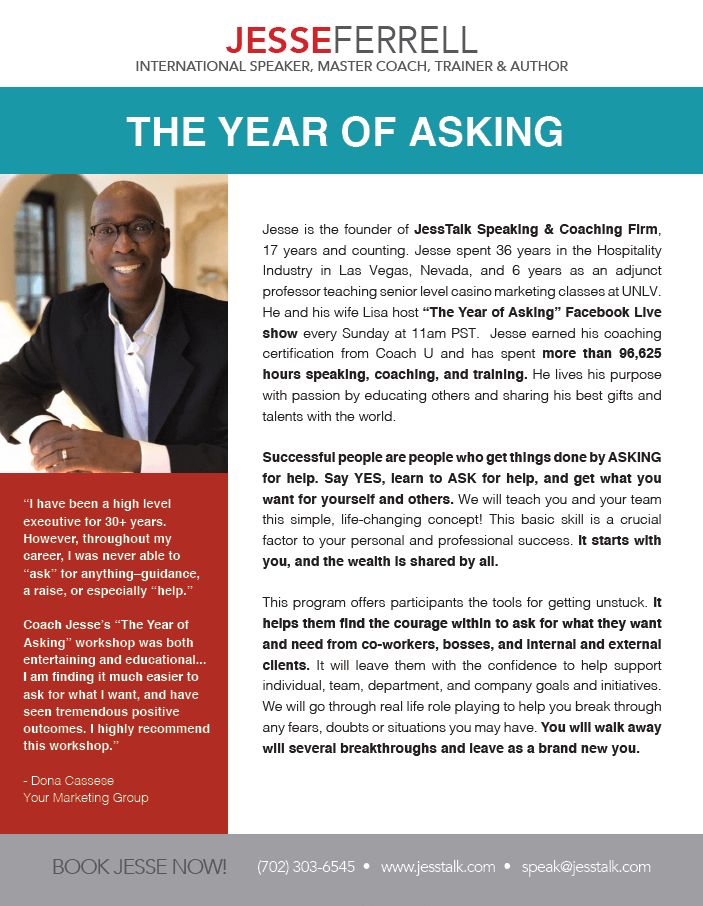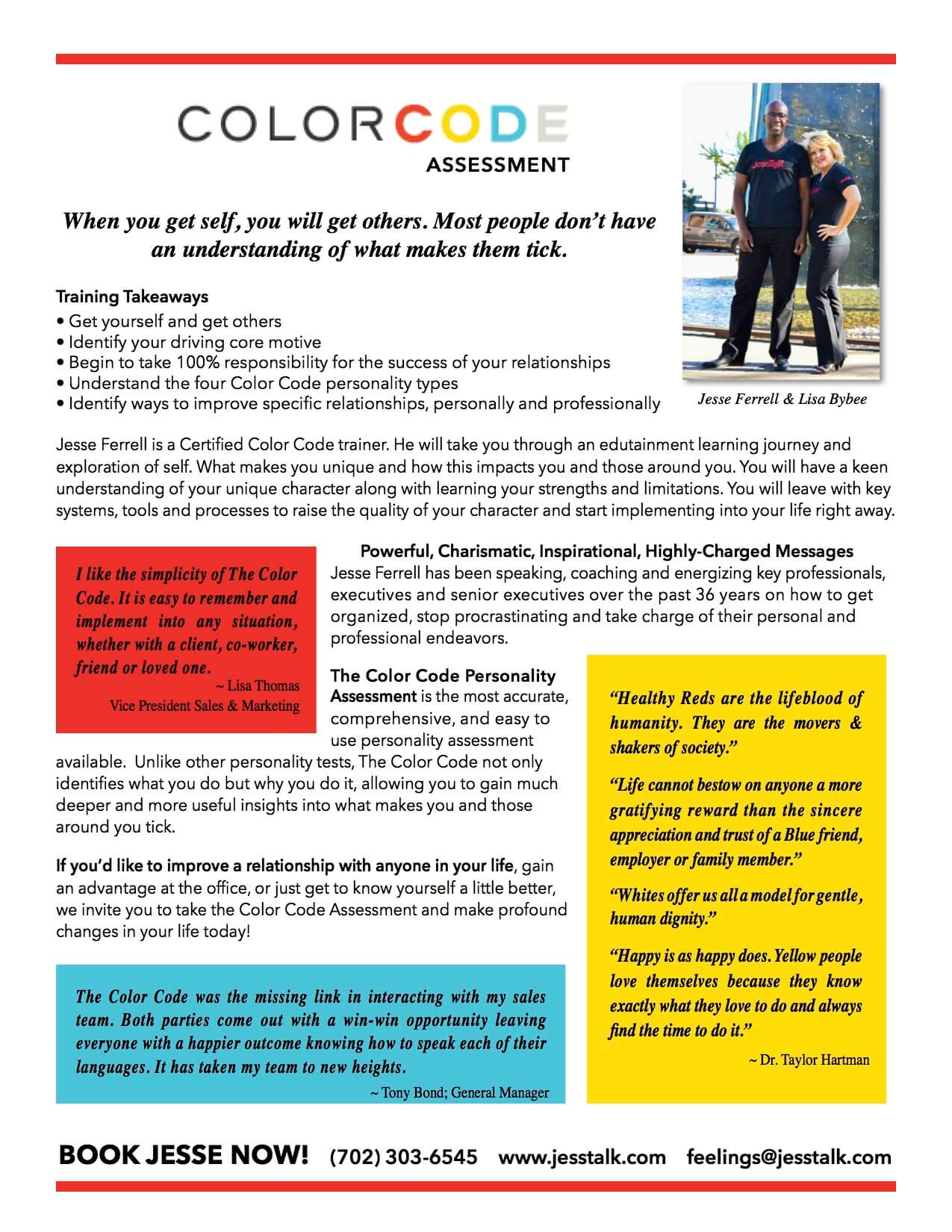 Jesse & Lisa are certified color code personality assessment trainers.
Mastering the Art of Relationships
The key to learning how to create and build positive, meaningful, joyful and sustainable relationships start with truly knowing yourself first and how you show up. We start our connection with you and your company by requesting the completion of the Color Code personality assessment. When you get self…you get others! Your best life balance and work excellence is dramatically improved through the quality of your relationships.
Signature Speaking Programs
How You Leave Them Feeling
When a customer feels frustrated, files a complaint, or offers a suggestion, take it as a compliment. Often, it means they believe you can make the change for the better. This opportunity is critical in converting an unhappy customer into your best cheerleader. How You Leave Them Feeling is the strategy to make every interaction a positive one. This series will drive your team on the highway to ultimate client satisfaction. Contact JessTalk to book your ride.
Communications 101: The 5 Cs
Most conflicts, when deconstructed, are caused by a breakdown in communication. The message is either not clearly stated, not understood, or just not received. Poor communication can be a significant drag on your business. Therefore, it makes sense to train your staff in improving their communication skills. You'll be amazed at how communication improves productivity, accuracy and morale. The Communications 101: 5Cs series will give your employees the essential communication techniques they need. JessTalk targets the specific issues your staff has, and gives them the tools to overcome these barriers. To find out how better communication can help your organization, contact JessTalk.
Inspiring Change: G.R.A.S.P.
The G.R.A.S.P. theory will help you learn how to maximize your value in the preparations stage. It stands for:
Getting Ready Attitude Signature and Passion
Our clients love this program for how it offers insight into how to best manage themselves while managing their internal and external customers. Inspire change within your team by contacting JessTalk.
R.E.A.C.H. for Leadership
Clients like our style of leading leaders in a world of shifting priorities. Our R.E.A.C.H. for Leadership program focuses on what matters most:
Responsibility Engagement Accountability Connection and How You Leave Them Feeling!
The main focus is centered around powerful communication growth and raising the bar on your leadership style! Reach new heights in leadership by contacting JessTalk.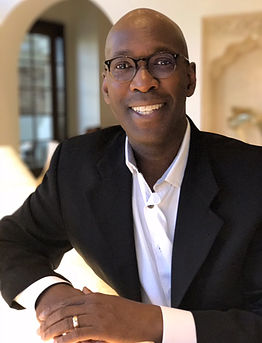 Creating a Winning Culture
Running a business has been likened to the steering of a ship powered by oars. Each employee has an oar and is instructed to paddle in the right direction, synchronized with the other employees. However, staff can start paddling in their own direction. Through staff and management infighting, gossip/rumors, back-biting, political plotting, and bad morale, forward momentum is lost. You need to turn around the toxic work environment and make it thrive again. The Creating a Winning Culture series creates team-building exercises that build trust among the employees. They learn the principles that make cooperation a better use of their energy than disruption. Create a winning culture at your company, contact JessTalk.
Contact Us
If you are interested in hiring The Firm to deliver a powerful keynote, workshop or training program for your next event please complete form on this page. Include sense of urgency and who's the targeted audience.
Address
11035 Lavender Hill Dr. Suite 160
Las Vegas, Nevada 89135