Jesse Ferrell
International Speaker Master Coach, Trainer & Author
When you put the powerful, proven insights from Jesse's book into action, you will be a more effective person, and get more done in every par.t of your life."  Your future can be unlimited
Brian Tracy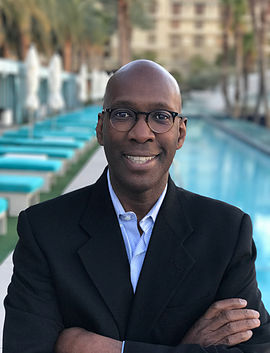 In over three decades some of the names that Jesse has built relationships with and touched are Whoopie Goldberg, Bruce Willis, Muhamad Ali, Zina Garrison the former world champion tennis player along with Charles Sampson the world champion bull rider…just to name a few. Hire Jesse to connect with your team or company to help you and your team learn to build powerful relationship equity with colleagues and peers, as well as internal and external customers.
Speaking, Coaching & Educating Hours
As the cousin to the famous comedian Richard Pryor, a sense of humor runs in the family — Jesse Ferrell is no exception. Audiences are routinely impressed by his ability to strike a balance between substance and entertainment, as evidenced by the crowds' laughter and engagement. In fact, Harrah's Entertainment, MGM Resorts International and RVC Outdoor Destinations voted Jesse Ferrell speaker of the year.
In over three decades, Jesse has built relationships with Whoopie Goldberg, Bruce Willis, Muhamad Ali, Zina Garrison and Charles Sampson. He's got range: from actors to professional tennis players to world-champion bull riders, Jesse can impress.
Jesse had his own radio show, "JessTalk Radio," which was co-hosted with his wife Lisa Bybee-Ferrell. Their next creative move was their "Conversations" podcast, available now for download on iTunes. Always responding to the latest in technology and emerging communication platforms, Jesse & Lisa do a weekly "Facebook Live" show on Sunday called "Unleash Your Power & Ask."
Jesse authored the book, "How You Leave Them Feeling." With his growing friendship with Louis Gossett Jr, Lou offered to write the forward and Brian Tracy the celebrity speaker and author with his devoted mentorship to Jesse wrote a testimonial for his book. Brian is single handedly the man responsible for piquing Jesse's interest in speaking and coaching as a vocational choice more than 20 years ago.
Jesse attended the University of Nevada, Las Vegas (UNLV) on multiple academic scholarships where he earned two degrees in fine arts and hotel administration. He worked in the hospitality and gaming industry for 36 years, starting as a bus boy and moving to the highest levels of management as the Executive Director of Casino Marketing.
He spent six years as an adjunct professor teaching senior-level casino marketing classes at UNLV. Jesse earned his coaching certification from Coach U in order to live out his purpose, invoking his best gifts and talents as a global player. He has been a catalyst for change, transforming people's lives across the world. Jesse has logged over 95,600 hours developing his expertise in speaking, coaching and educating others.
Contact Us
If you are interested in hiring The Firm to deliver a powerful keynote, workshop or training program for your next event please complete form on this page. Include sense of urgency and who's the targeted audience.
Address
11035 Lavender Hill Dr. Suite 160
Las Vegas, Nevada 89135