HOW YOU LEAVE THEM FEELING

Second Edition
2006 First edition
2022 Second edition
How You Leave Them Feeling is an inspirational book written for anyone who wants to live a happier and more fulfilled life. It explores attitude, communication and personal growth, and has sold thousands of copies internationally and domestically. Whether you are the CEO of a multinational company or a student attending college, the simple steps offered by Jesse Ferrell in How You Leave Them Feeling can be incorporated into your everyday life to achieve immediate, effective and rewarding results.
As a professional speaker and lifestyle coach, Jesse Ferrell has helped hundreds of individuals and corporations achieve their goals. With a view to reaching as many people as he can, Jesse has now incorporated his years of experience and teaching into this motivational and enlightening book.
How You Leave Them Feeling is a how-to guide for achieving the life you've always dreamed of having. Following the principle that we have complete control over our own destinies, Jesse shows you how to take charge of your own quality of life. Changing your life is as simple as changing your attitude, your thinking and the people you associate with.
The fundamental building block for achieving your goals is learning how you and your actions affect others. Simply put, how you leave other people feeling and how people perceive you have a profound effect on the quality of your life. This cause-and-effect principle explains how we can help ourselves by learning to help others around us. Constant reinforcement of this key principle as well as conscious awareness of how we make others feel, how they perceive us and how we help them, can together lead us to more successful and fulfilling lives.
Forword by Louis Gossett Jr.
Purchase your book today
JessTalk will ship anywhere in the world for one flat fee.
United States order will received their order within 14 days. All other shipping destinations may take longer for processing and shipping.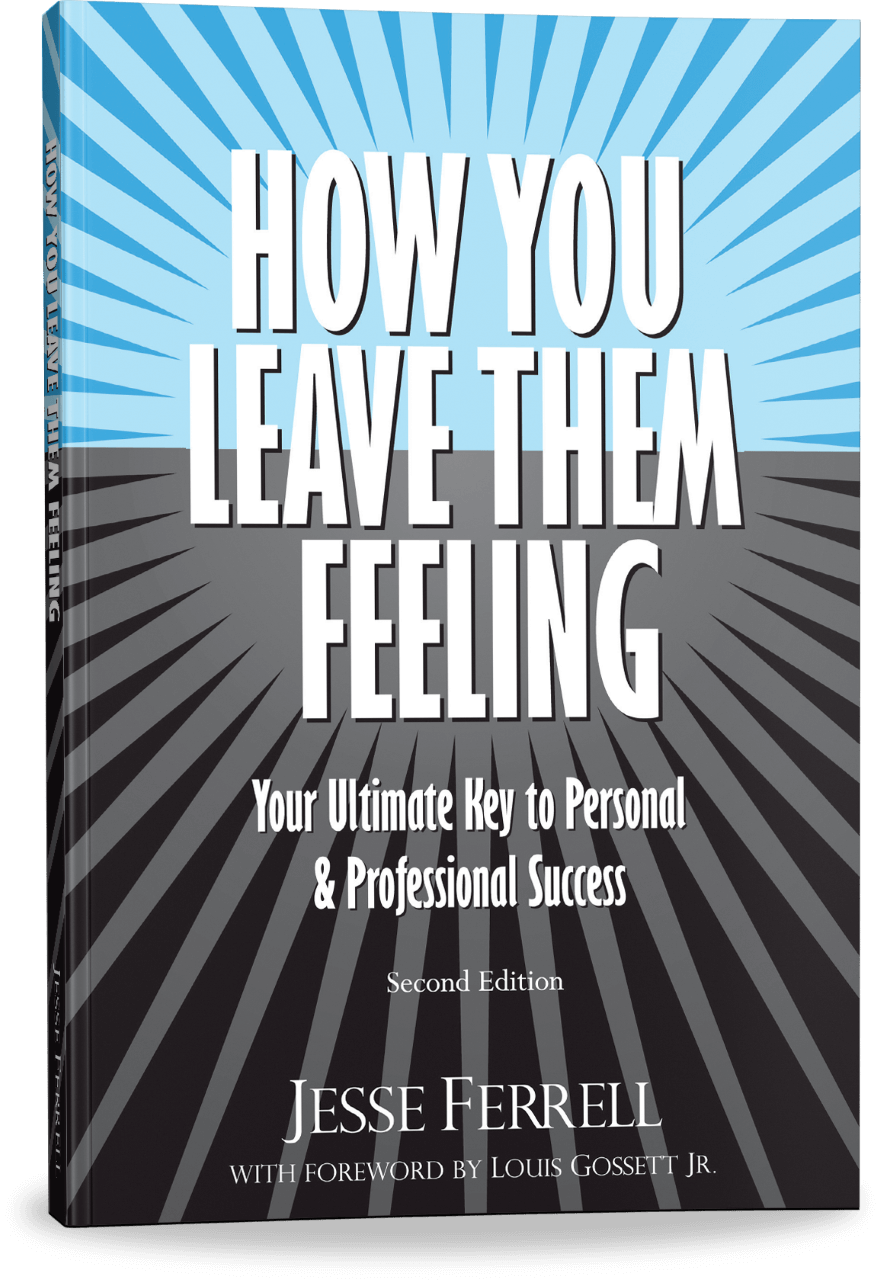 ---
"Marvelously empowering book. The many lessons that can be learned from reading and living this book are immeasurable. Having been an educator for twenty two years I find this powerful book a must have for school libraries and classrooms. It is also a must have for office libraries as well."
- Debra H. Mayfield

---
"This book is a must read and have in any office, this is my 4th copy."
- Jaroslava Johnson

---
"It isn't often that a person can read a book, gain personal insights into their own life and then see positive changes in a short time, but that is exactly what happened to me after reading this book. Mr. Ferrell doesn't just present ideas, thoughts and concepts, he shows you how to take those and make them a part of your life."
- John K. Gramley

---
"Jesse opened my mind to my internal thought processes that to my amazement I already had a good grasp on without even knowing it! My eyes are open and my goals are attainable professional and personal. My action list has begun!"
- Jessica Weaver

---