SOLUTIONS

MANAGING CHANGE
Is your company going through the growing pains of change?
---
If your company is to grow, change is part of the process. No matter how much you or those in your company may resist change, you can't stop it from happening as it is a constant in life and business. Here is an important question to ask yourself, is the change your experiencing leading you toward growth or toward chaos?"
You're here most likely to avoid the latter. Discover how to have you and your staff embrace change so you can get through those growing pains and come out on the other side with a renewed sense of confidence and strength throughout your company.
---
The Cost of Ineffective Managing Change
---
Here are some of the challenges your company can face and the potential cost to your business if change management is not addressed properly:
Your staff reacts to change with fear and trepidation, or even suspicion. Many employees have previous experiences with poorly run change management initiatives, so they end up in resistance of future transitions. 

Confusion ensues as staff is thrown into disarray. Consequently, their current procedures are disrupted by new and confusing processes. 

There is a lack of identifiable benefit to each individual as they feel discounted and lost in the shuffle.

Your staff grows stubborn as they cling to the old procedures rather than embracing the new ones. 

Distrust is sown between management and staff.

Your bottom line is diminished and so is staff loyalty, efficiency, and job satisfaction.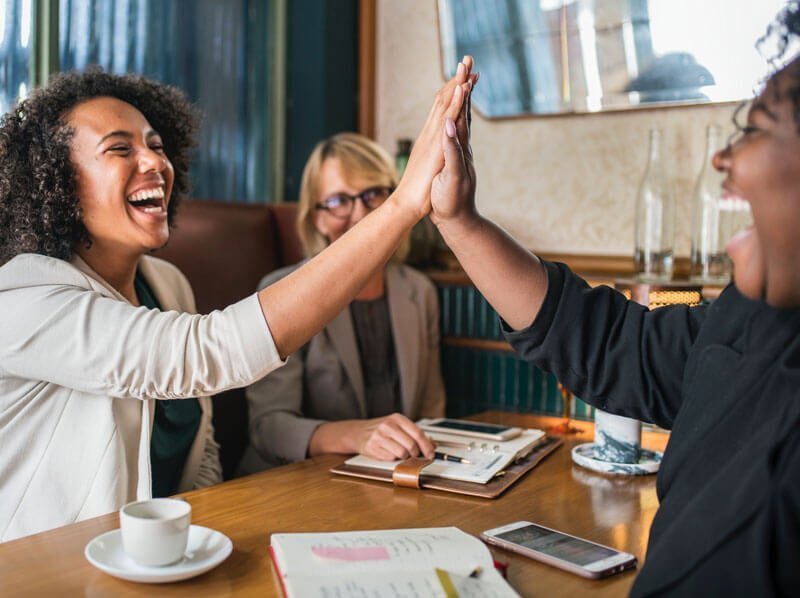 ---
The Benefits of Effective Managing Change
---
Here's what can happen when change is managed effectively and why it's so important for your business:
Your staff sees the change as exciting, even with its challenges.

Your staff understands and adapts quickly to the new policies and procedures making for a smooth project release.

Everyone can see the benefits they'll receive as well as the overall benefit to the company because they can see the big picture through effective communication.

A stronger foundation is created as your entire organization moves into alignment with the vision of your company. 

Trust and rapport is built within all levels of your organization.

Your bottom line increases as your company is more profitable, while your staff is happier, more efficient, and growing in loyalty.
---
The JessTalk Managing Change Strategy
---
JessTalk can provide the guidance needed to accomplish the most conducive environment for effective change to take place. Have your employees perceiving this transition as a positive experience through an effective change management strategy where you will learn how to: 
Implement a people-focused rather than a systems-focused plan so you can build people up and not tear them down.

Use powerful communication techniques so you end up with a team of people who know you support them as you outfit them with the tools, information and resources they need to flourish. 

Restructure the ineffective aspects of your business into positive assets.

Develop layers of leaders in every level of your company so your team will be more involved with the process and personally connected to the changes. 

Create a reward system that leads to greater levels of accountability.
Are You Ready?
Are you ready for change to be easier, to move through it faster, and to have your staff embrace it with positivity? If so, call us to set up your Change Management training today!